Welcome to Bede Burn – a fantastic school that we are all proud to be a part of. Thank you for taking the time to look at our website.  We provide a very happy, caring, supportive place to learn and grow…as one parent put it, we are 'a small school with a big heart!' We have a talented and dedicated team of staff who focus on making life at our school fun, exciting and educational: a place where children want to be. We provide a broad curriculum and we value creativity and innovation. Energy, passion and praise are found here in abundance, as well as a love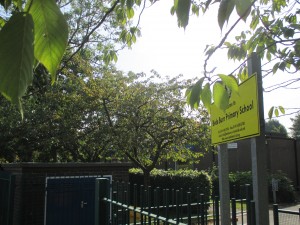 of learning.
We inspire our pupils to achieve, and have high expectations for all of our children; we aim to instil the belief that we are all capable of anything, with hard work and perseverance. We embrace challenges, safe in the knowledge that mistakes are simply opportunities to improve further. We think big – we dream big – and we go for it. Our hope is that our children leave Year 6 with everything they need for success in their bright futures, including a broad academic knowledge, respect for themselves and others, confidence and a host of fond memories.
We encourage a strong sense of collaboration within school, as well as with our families and our global community. We offer a wide range of clubs to our pupils, as well as visitor opportunities and other curriculum-enriching activities such as our international links. We have seen international recognition for our amazing singing efforts and we look forward to continuing this success throughout this year and beyond. We know the importance of contributing to our community and also appreciate support from others, including our Governors, parents, grandparents and our 'Bede Burn Buddies' group.
We are proud of our achievements – our children shine brightly and we welcome you to explore our website further.  Please feel free to comment on our posts; it's always nice to hear your views. Please contact us if you require any further information.
Nicola Faulkner
Headteacher