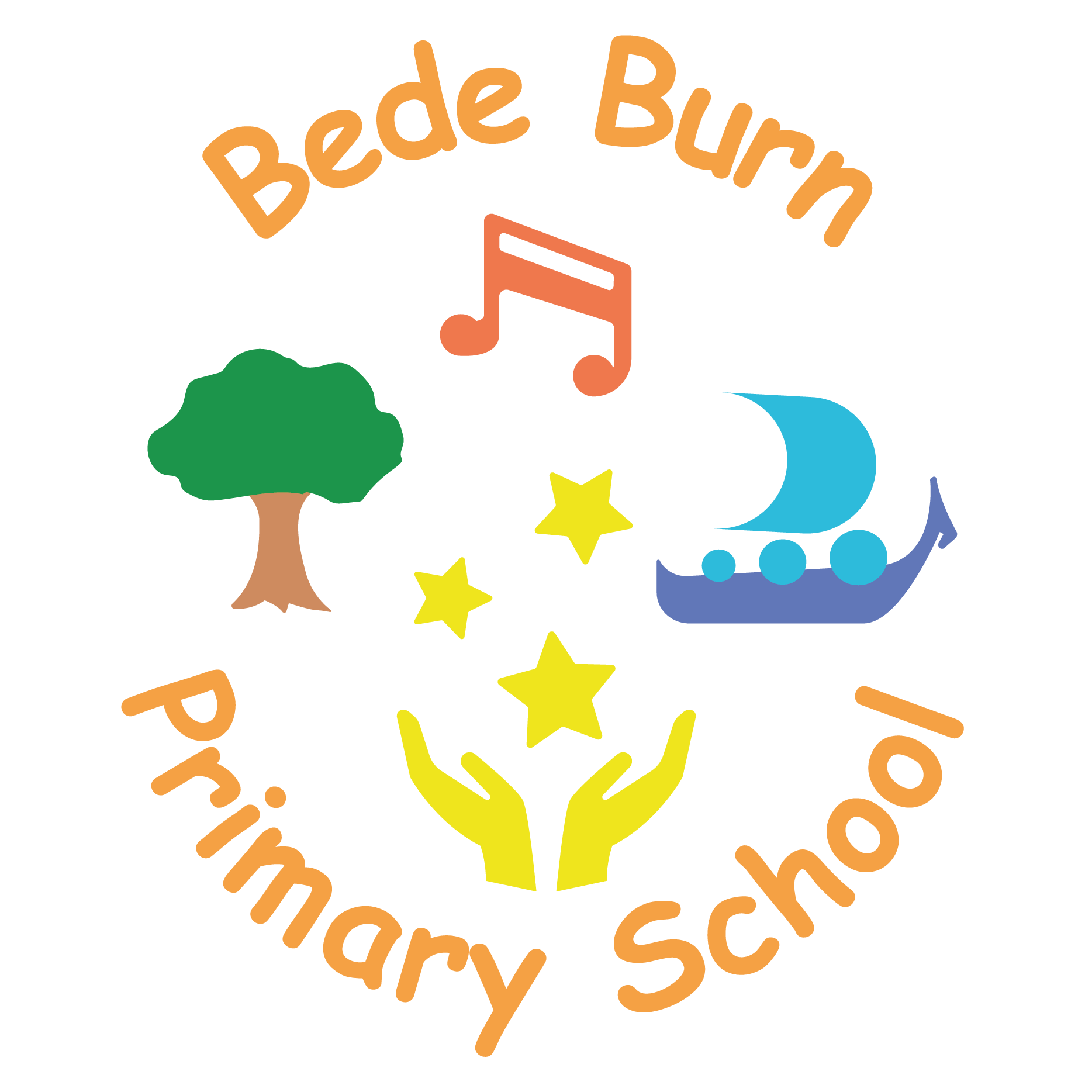 WELCOME TO
BEDE BURN PRIMARY SCHOOL
Bede Burn is a fantastic school that we are all proud to be a part of. Thank you for taking the time to look at our website. We provide a very happy, caring, supportive place to learn and grow…as one parent put it, "we are a small school with a big heart!" We have a talented and dedicated team of staff who focus on making life at our school fun, exciting and educational: a place where children want to be. We provide a broad curriculum and we value creativity and innovation. Energy, passion and praise are found here in abundance, as well as a love of learning. We inspire our pupils to achieve, and have high expectations for all of our children; we aim to instil the belief that we are all capable of anything, with hard work and perseverance. We embrace challenges, safe in the knowledge that mistakes are simply opportunities to improve further. We think big – we dream big – and we go for it. Our hope is that our children leave Year 6 with everything they need for success in their bright futures, including a broad academic knowledge, respect for themselves and others, confidence and a host of fond memories.
"Bede Burn is so much more than a 'Good' school. Your child will have an amazing time here, and be nurtured and cared for, from day one in Reception class until the last day in Year 6. I see it everyday and visitors have nothing but praise for our children and staff. I feel proud to be part of this school"
"I just wanted to say how wonderfully behaved your pupils were on public transport today…their behaviour was absolutely impeccable throughout."
"All three of my children currently attend Bede Burn primary School and I couldn't recommend it more highly! My children learn through a range of fun and engaging activities and as a result, all thoroughly enjoy going to school every day! The school has a warm and welcoming approach and the entire staff are dedicated, nurturing and friendly – children are greeted every day with a smile, a handshake and a warm welcome. Furthermore, there is always an open door policy! The school ensures that children feel valued, praised and nurtured and has worked hard to implement a range of lovely rewards and ways to acknowledge hard work and positive behaviours. Expectations of the children are high and there is a clear mutual respect between children and staff. Throughout their time at school, my children have developed strong relationships with their peers. A wonderful school which I can confidently send my children to each day, knowing that they are safe, secure and happy!"
Sarah Cain
Mam of Jack, James and Kate Hall