Year 1 have been using directional language this week to find their way from one London Landmark to another.
They have been using their maps skills and language skills to help plan their topic writing.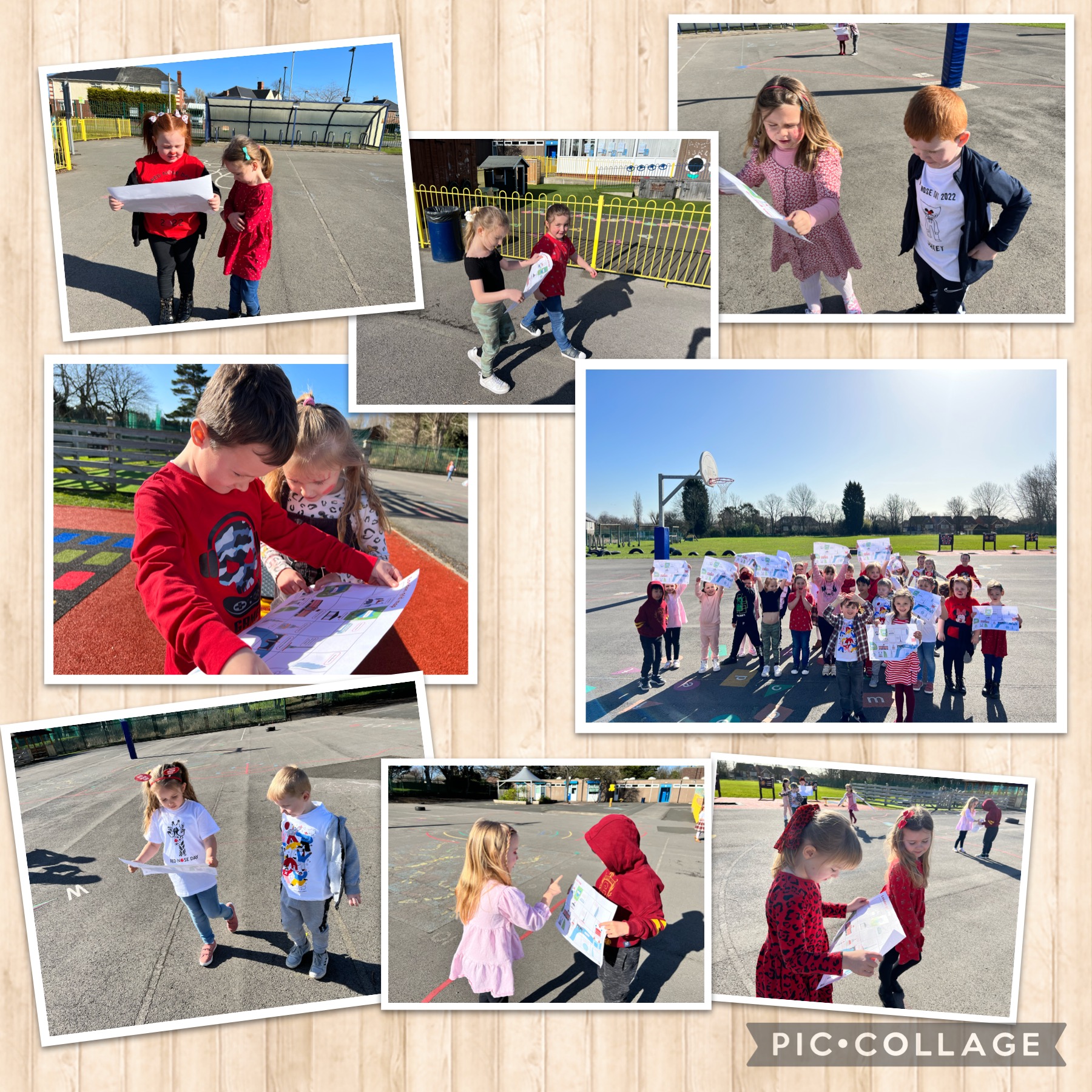 They had lots of fun on the yard, imagining they were in London giving each other instructions and describing the landmarks as they passed.